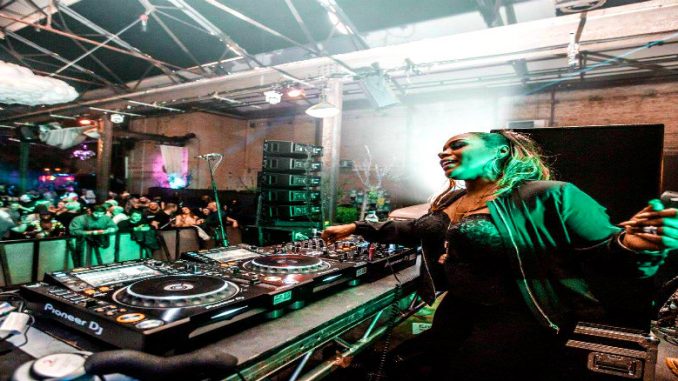 Miss KG Debuts Her Mix
Karen Griffith is an avid music fan and thinks nothing of travelling the length and breadth of the country or overseas to hear her beloved music played by her favourite DJ's. Starting out as a contestant and eventual winner of the 2013 Vocal Booth Weekender Clash of the Titans in Spain, Karen Griffith aka Miss KG is just sharing her love of the music the way the producer intended and express herself through the power of music.
To date Miss KG has her first release entitled 'Dreamer', keys by Timmy Vegas, on Disco Sonitus label and has played in the Goldmine Room at Scottish Soulful Weekender 2014, for Vocal Booth Weekender in Spain for the past three years running and House Legends in Kavos in 2017. In addition to gigs around in London, Manchester and Bournemouth. KG has guest mixes on Housecall with host Shane D, Bump 'n' Hustle Show for Bournemouth Radio FM with host Bob Povey, Stereotype on Diverse FM with host DJ Paks, iCulture Radio Show with host Richard Earnshaw and more recently Certified Organik Soul hosted by Todd Gardner. KG has recently joined the D3EP Radio Network family and does monthly mixes with host DJ Pugwash on The Deep End.
Miss KG simply lets the music do the talking and enjoys play deep and soulful house music or anything in between to achieve a positive yet funky vibe. She is very excited to have been giving the opportunity to share her music love and mixing capability on THE SOUL SANCTUARY RADIO SHOW WITH BULLY for Zeroradio.co.uk on 6th April 2018 @ 5:30pm (UK) and hope you enjoy 15 minutes of KG's brand of 'misbehavin' beats!
See Miss KG live here https://www.facebook.com/events/146706959371399/